What Dietitian can help with: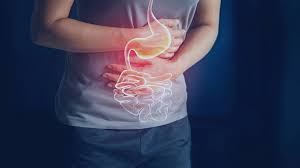 Dietitian can help you to eat the right food if you have a digestive disorder. They are the experts in the nutritional management of conditions that affects your stomach, liver, pancreas, small intestine or colon, a dietitian could help you better manage these conditions and improve nutritional status. For example, Crohn's Disease, Liver Disease, Pancreatitis or Coeliac Disease. These conditions can stop your body absorbing food properly and cause uncomfortable symptoms.
We can provide tailored dietary advice for the following conditions:
Coeliac disease
Inflammatory bowel disease (Crohn's disease and Ulcerative colitis)
Irritable bowel syndrome (IBS)
Other conditions that can be helped by individually tailored dietary advice (e.g. pancreatitis or bowel resection)
Speak to our registered dietitian to discuss further how we can help.